Dynamic Workstation for
Great Performance, Best Choice, FDA Cleared
Radiologists require clear, precise images for effective and accurate diagnoses. Aycan Workstation is an effective solution for fast and easy access to medical images. Aycan Workstation masters the full spectrum of medical image data, from basic X-ray images to multislice CTs, from 2D viewers to 4D and 5D viewers. It includes advanced post-processing software, general diagnostic readings, and is equipped with certified plug-ins. DICOM 3.0 compatibility guarantees your PACS connection.

Quick & Reliable
Aycan Workstation is the multimodality workstation with the latest technology for diagnosis and post-processing. It is equipped for post-processing: multi-planar reconstruction (MPR), maximum projection intensity (MIP), and 3D volume rendering.
Easy Integration
Aycan workstation can be seamlessly integrated with any environment. It can be linked with all common RIS and patient management systems and ensures a better understanding and productivity in daily work
Security & Service
Aycan workstation is CE-marked and has the approval of the US FDA. It offers the doctor full conformity with the Medical Devices Act (MPG)- and also offers a comprehensive all-round service and support
Diagnostic Workstation
The Aycan OsiriXPRO Diagnostic Workstation covers the full range of medical image data and their presentation from simple X-ray to multi-slice CT – from 2D Viewer to 4D and 5D. Post-processing and advanced visualization at the highest level. DICOM 3.0 compatibility ensures that you are connected to your PACS.
Easy control and fast workflow
Short image loading times
Professional image processing
Post-processing included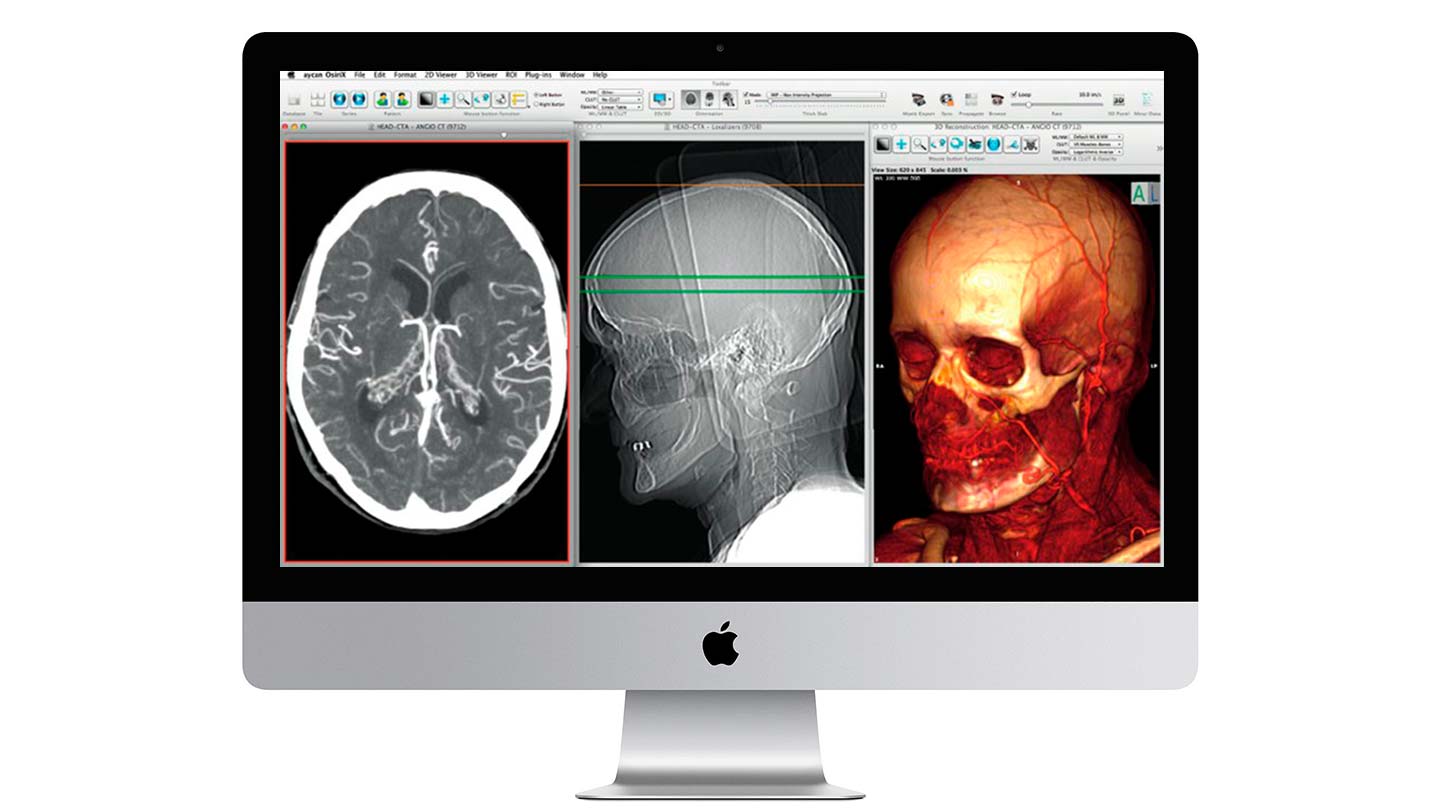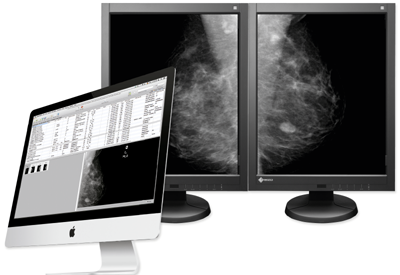 Mammography Workstation
The Aycan OsiriXPRO Mammography Workstation provides fast loading times and intuitive, easy-to-use software for, for example, the assessment of complex breast MRI studies. Connected to 5 MP monitors, you get a more accurate grayscale – perfect for diagnosis. With the Hanging Protocols plug-in, you can save your screen settings and open different layouts with just one click.
Easy control and fast workflow
Professional image processing
More precise shades of gray and high resolution
Improved Hanging Protocols
Support of Tomosynthesis objects
Vessel Analysis Workstation
Aycan OsiriXPRO Vessel Analysis Workstation is ideal for carotid artery segmentation, coronary arteries, pelvic and leg arteries, aorta. The interactive wizard guides you from diameter and length provision to 2D/3Dvessel presentation and 3D Curved MPR with center lines to post-processing and exporting.
Easy operation and faster workflow
Professional image processing
Preoperative planning in 2D/3D
Comparison of pre- and post-operative investigations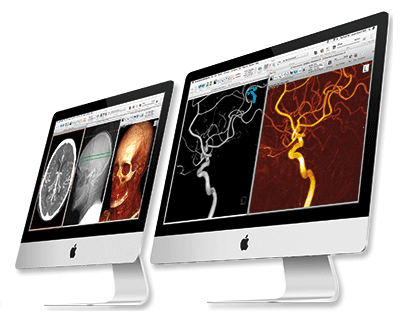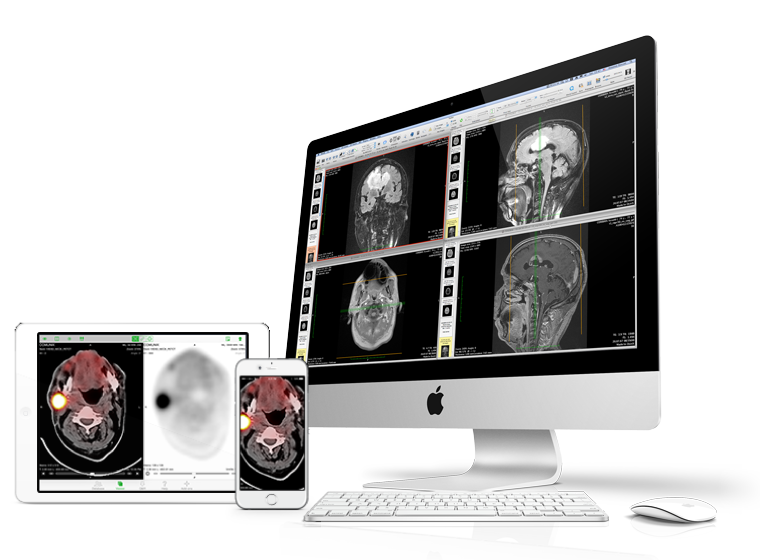 Oncology Workstation
The Aycan OsiriXPRO Oncology Workstation allows the simultaneous display of multimodal series and their follow-up with an integrated image fusion (FusionSync plug-in). The RECIST plug-in lets you determine oncological problems according to RECIST 1.1. Guidance.
Easy operation and faster workflow
Professional image processing
Synchronous presentation of baseline and follow-ups
Automated image registration and synchronization of follow-up studies
Read-in Workstation
The Aycan OsiriX2D Read-in Workstation allows you to import / export images from CDs or DVDs and view them in the 2D Viewer. DICOMDIR files are detected automatically. The data can be modified before importing and sent to DICOM nodes automatically.
Simple, automated import of patient CDs with an adaptation of Metadata
Data export to PACS
2D Viewer for viewing and reporting
PC Virus Free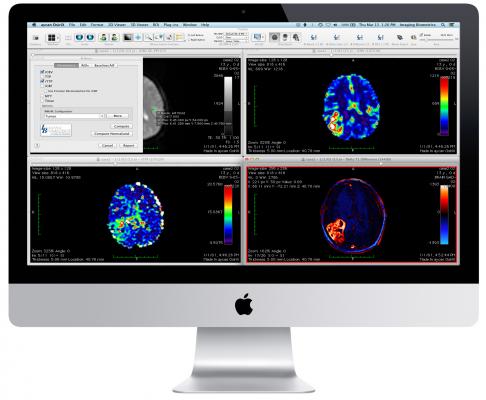 Features
Window Level & Window Width
Zoom, Rotate, and Synchronize
ROIs: Length, Angel, Polygon, Ellipse, Rectangle, Pencil, Point, Text
Color Tables (CLUTs)
3D MPR ThickSlab
Multi-Planar Reconstruction (Orthogonal, 3D, curved
MIP & MinIP
DSA / Subtraction
3D Volume Rendering
Bone Removal Tool
Scissors Tool
Segmentation
Grow Region
4D and 5D Viewer (Time Level and Metabolism)
Image Fusion
Plug-ins
11 bits for finer shades of gray
4D ROI Statistics (voxel analyzes)
PDFs / JPGs to convert DICOM
Ejection Fraction
DICOM Print Film Composer
Advanced Hanging Protocols for Mammography
ISLink (RIS coupling)
Media Importer (CD-/DVD-Import)
Data Transmission and sending of messages / images to aycan Mobile iPad App
RECIST 1.1 (Oncological Evaluations)
Reports with Personalized Stationery
Vessel Analysis (Vessel Segmentation)
FusionSync (Automated Image Fusion)
DICOM
DICOM Storage SCU/SCP
DICOM Query/Retrieve SCU/SCP
DICOM Print SCU
Import/Export of different image formats (DICOM, JPG, TIF, …)
We are here to help you
Our team is ready to welcome all your questions related to features, trials, pricing and demo.