Agna Teleradiology
An Powerful and Modern Tool for Remote Reporting
Medically Approved as a Class 2B CE Device and FDA certification
Innovative Technology for Remote Reporting
Agna Teleradiology is the electronic transmission of radiologic images from one location to another for the purpose of interpretation and reporting. With Agna teleradiology software, a hospital or clinic will perform the radiologic procedures, and later the images will be shared with the radiologist for quick diagnosis. The radiologist is available 24/7 especially for emergence cases, when patients may need a diagnosis and treatment as soon as possible. We follow HIPAA regulations to keep all patient data secure. And with high image quality and resolution, the radiologist can have better visibility of fine details and can report with high accuracy.
Simple and Elegant Technology to Transform Radiology Practices
Agna teleradiology is a powerful and modern tool used by radiologists to share images and reports based on HTML5 technology, and zero footprints. Our software is medically approved as a Class 2B CE Device and FDA certification.
The viewer is designed to deploy easily and requires no client installation, a basic web browser and login password are prerequisites.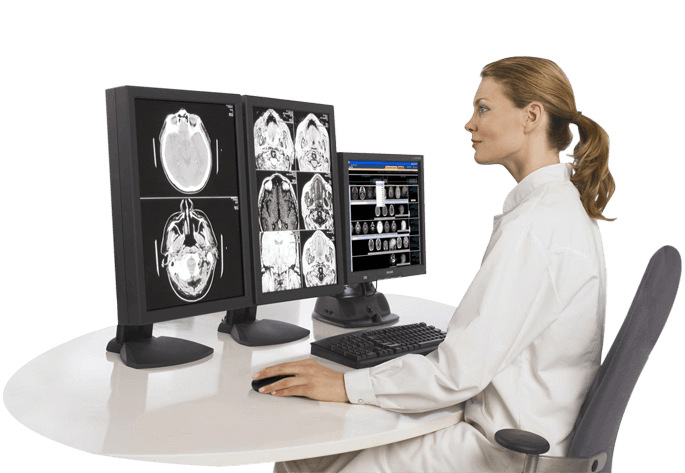 Designed to Improve Radiology Efficiency
Web-based
Easy to integrate
Increases Productivity
Availability
Increases Efficiency
Cost-effective
Security
User friendly
We are here to help you
Our team is ready to welcome all your questions related to features, trials, pricing and demo.